On April 19th, Mr. Wen Bangchun , an expert in mechanical dynamics and engineering machinery, a mechanics educator, an academician of the Chinese Academy of Sciences, a pioneer of China's "vibration utilization engineering" discipline, and a professor at Northeastern University , visited Zhejiang Zhekuang Heavy Industry Co., Ltd. for guidance and exchange. Li Qingsong , Chairman of Changxing County Association for Science and Technology , and Lin Weimin , General Manager of Zhejiang Mining Co., Ltd. received Academician Wen and others.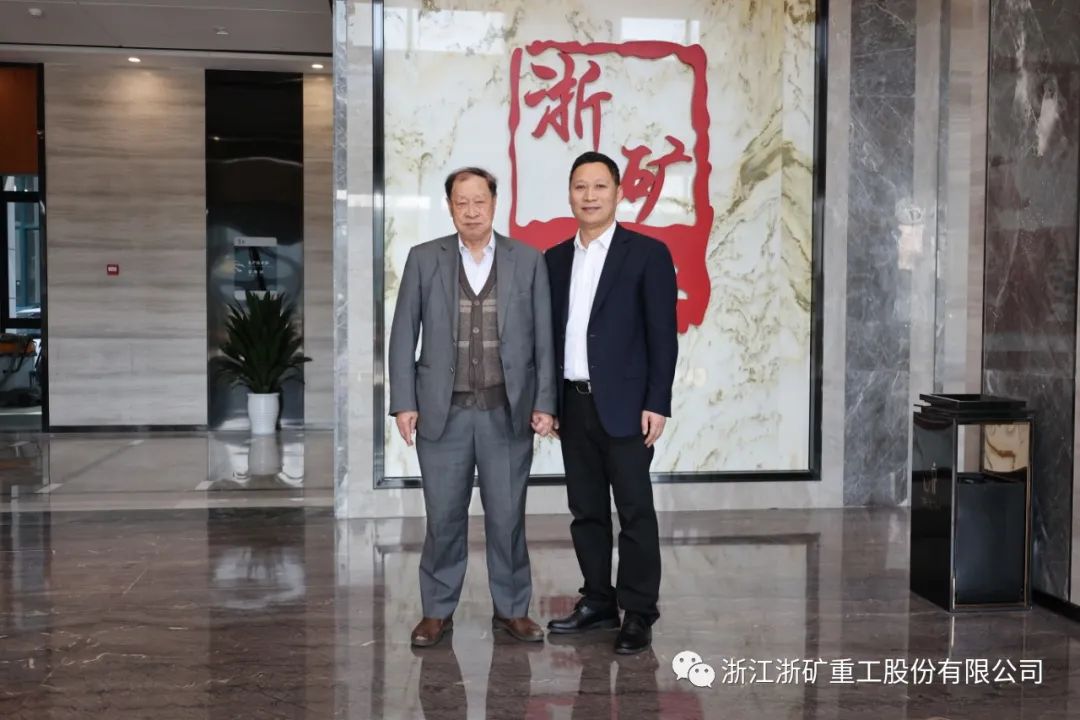 Zhejiang Mining Co., Ltd. established an academician and expert workstation in 2017, and actively introduced a team of academician Wen Bangchun. Academician Wen Bangchun has long been engaged in the research of vibration machinery theory and the development of new vibration machinery. He has put forward many original research results on vibration machinery theory and is the pioneer of the discipline of "vibration utilization engineering" in China.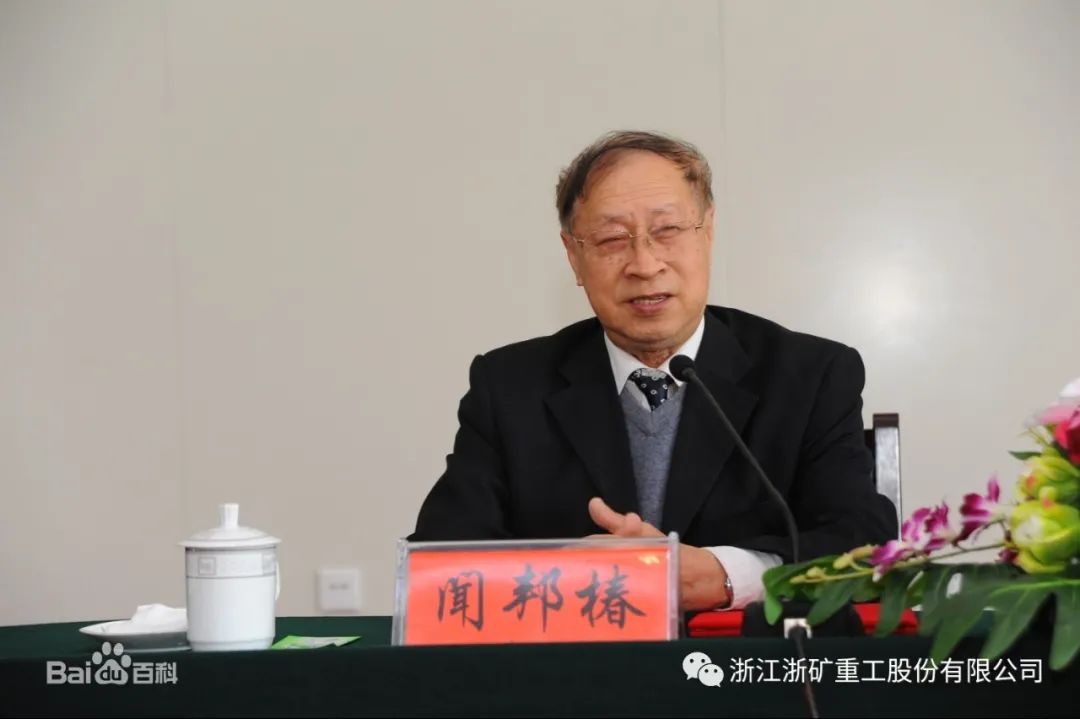 Since Zhejiang Mining Co., Ltd. has cooperated with the academician expert team, we have actively played the leading role of Academician Wen Bangchun in technology, helped our company cultivate a group of elite R&D teams, integrated scientific and technological innovation, broke through key technical constraints, and promoted close cooperation between industry, academia and research; truly will The construction of the academician expert workstation is integrated with the construction of the enterprise's technological innovation system to improve the enterprise's independent innovation ability and drive the growth of enterprise's scientific and technological innovation talents.
Academician Wen Bangchun has been engaged in the research and development of vibration machinery for a long time and can realize point-to-point docking with our main business vibration screening series equipment of Zhejiang Mining Co., Ltd. We are also actively absorbing the advanced concepts from the team of Academician Wen Bangchun and integrating them into a comprehensive understanding.
In order to develop a series of vibrating screen screening equipment and improve the stability of the equipment, Zhejiang Mining Co., Ltd. has introduced a number of large-scale production and processing equipment, such as counter boring, laser welding robots, etc. While aiming to improve the efficiency of production and processing, it also improves the accuracy.
A variety of vibrating screens successfully developed by the company, such as YA circular vibrating screens, TYAK series vibrating screens, ZJS series linear vibrating screens, etc., are all famous for "green; efficient; stable". The equipment has been successfully used in the construction of various projects at home and abroad, and the stable operation of the equipment has also been well received by customers.

On the same day, Academician Wen held a face-to-face discussion with the company's leaders to understand the company's development status and technical needs, and gave professional suggestions and guidance. At the symposium, Academician Wen signed new books such as "Smart People" and "How to Create a Smart Enterprise" for the company.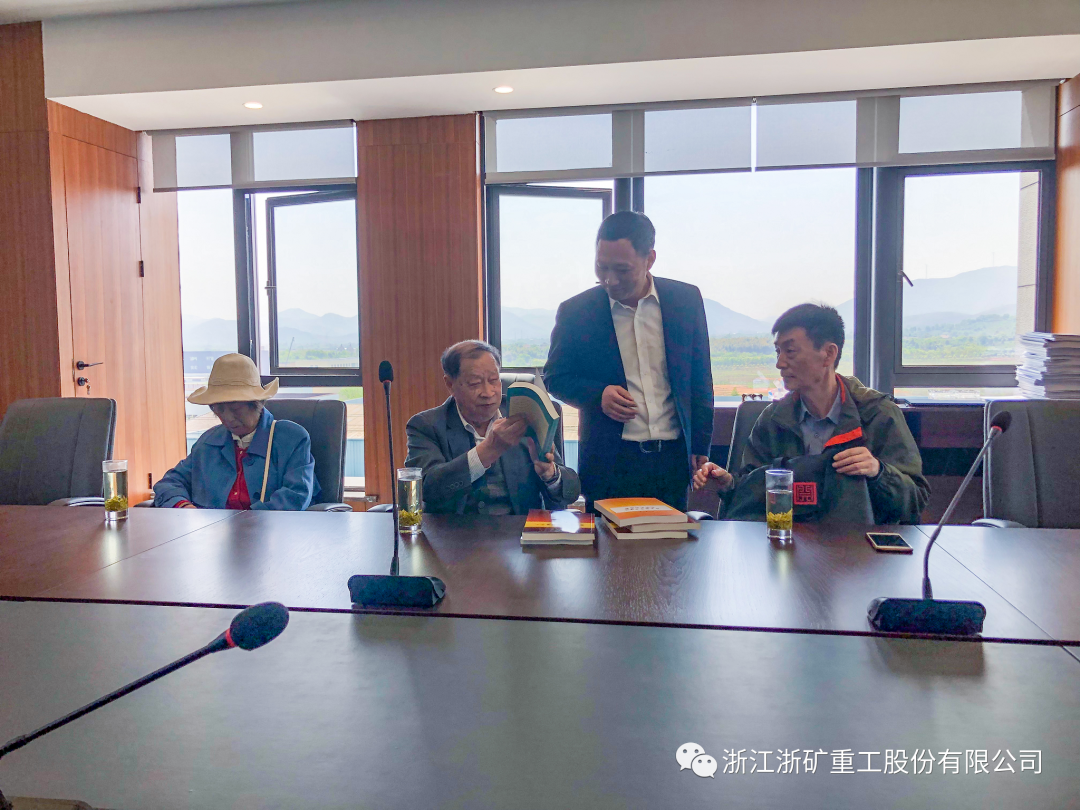 At the same time, Academician Wen introduced a set of global and universal scientific methodology to the participants. Scientific methodology is applicable to any field of being a person, doing things, and doing knowledge, and can significantly increase the efficiency of learning and work. Academician Wen summed up more than 60 years of research experience, and advocated that everyone use scientific methodology, so that scientific methodology can truly become a sharp tool for guiding work and a key to open the door to success.
We at Zhejiang Mining Co., Ltd. will also carry forward the spirit of assiduous study, and at the same time integrate advanced design concepts into it to make our equipment the best.